Tietoa
"With little effort we found very fitting expertise which solved the problem, and as a bonus, boosted the technical level of the product. I can also add that in addition to substance know-how we also got a spark to do some collaborative work. I definitely recommend the experts from Circles."
– Tomas Westerholm, Chief Digital Officer
The Tekla Structures application
Circles has helped Trimble in developing new functionalities for the Tekla Structures software. The experts at Circles had exactly the kind of expertise Trimble needed at the start of the collaboration. The aim is to build a back-end system that eliminates the need for paper-based information.
"Circles has helped Trimble in developing the backend for the Tekla Structures software, which is intended to be used for sharing design drawings and information in the future. The cooperation has worked very well and we have been able to develop several functionalities. We will certainly continue to work with Circles for a long time to come."
– Timo Rihtniemi, Manager Product Architecture
eCOA platform
We help Signant Health in building a system for processing clinical trial results.
Our responsibilities are architectural design, prototyping and system development.
"Circles have been very effective in helping us design and develop prototypes, and implementing major components in the system. At the same time, they have improved the way we work, which I find very valuable to us."
– Jussi Nykänen, R&D Project Manager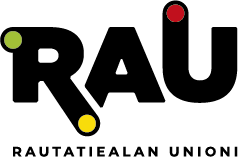 Logo and design
Veturimiesten liitto and Rautatievirkamiesliitto joined in 2018 and became Rautatiealan unioni.
The new union needed a brand new visual appearance, design and logo.
We created a new look and planned its implementation in various areas of the web and other applications.
Web service
We help Asiakastieto develop services within business information data, and solve the most difficult development tasks.
"Circles consultants have done an excellent job and earned our trust in a short period of time. They deliver what they promise."
– Jussi Saarinen, IT Development Manager


Functionality
We help F-Secure build safer online environments.
Our role is to ensure the functionality of the service across different platforms.
"The Circles experts have been very successful in developing the project and their technical expertise has been profound in the area we need. Quality of work has been good and I am very pleased with their contribution to the project."
– Jari Lehtonen, Program Manager
Some of our other customers